The Best Way to Book a Gorilla Permit is With a Tour Operator
The Best Way to Book a Gorilla Permit is With a Tour Operator as these days gorilla trekking is the bucket lists of the world travelers, countless trotters hitting the country just to have lifetime encounters with some of the world's most endangered species that are only limited to only a few African countries.
Despite the fact that trekking these mighty apes of the forest is an exclusive tourism activity that creates lifelong activities, it is only done in three countries of Uganda, Rwanda and the Democratic Republic of Congo. And beyond reasonable doubt, whichever country you bump into for gorilla trekking, the experience is equally beautiful.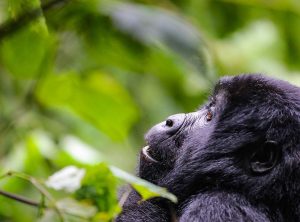 One gorilla trekking requirement that no traveler will ever escape is a gorilla permit, a legal document that allows anyone to trek the gorillas. This creates several questions in minds of almost all travelers planning to trek these impressive features in their natural habitats.
However, this is not a thing to worry about anymore. Whether trekking the gorillas in Uganda, Rwanda and the Democratic Republic of Congo, the best way one could ever book a gorilla permit to the beautiful giants of the forest is through a tour operator.
On several occasions, some trekkers have overlooked the tour operators thinking that it would be cheaper if they directly ordered for them from the Uganda Wildlife Authority (UWA), the office in charge of issuing gorilla permits in Uganda and Rwanda Development Board.
However, cheap things are always not cheap, how interesting would a Uganda safari be with a direct permit from UWA and then sleep in the poorest lodge you ever imagined? Booking with a tour operator in Uganda, Rwanda or DR Congo comes with a number of benefits that any traveler would not enjoy if he did everything on his own.
A trekker who books with a tour operator enjoys an added advantage of guidance. The fact that planning a gorilla trekking safari in Africa is not just a walk over, if one is not so well guided by a person who is on ground ,he might end up making several blunders without even knowing the best place to see the mountain giants. It is very easy for a trekker to know that Uganda's Bwindi impenetrable forest national park furnishes the best gorilla trekking experiences in the pearl of Africa.
A tour operator won't only stop at getting you the gorilla permit, but will also help you out on spotting out the best accommodation facilities you would stay in while on your gorilla safari in Rwanda, Uganda or DR Congo. Remember, the gorilla permit fees don't include accommodation services.
Note that, still having a gorilla permit alone doesn't guarantee a safe journey to the trekking destinations. You will need a person to help you out in hiring the most appropriate vehicles for such safaris, even if you prefer a flying gorilla safari, still a tour operator would be the best person to guide you through it all.
Not forgetting that not all gorilla trips particularly go to the gorilla homes, some include several interesting detours that no traveler would ever want to miss. Lets say, a gorilla trip to Bwindi impenetrable national park would still go through Queen Elizabeth national park for the tree climbing lions, or even lake Bunyonyi; Africa's second deepest lake for relaxation. But then a trotter who directly booked a permit from UWA, how will he get to know this? it still all sums down to the fact that the best way to book a gorilla permit in Africa is through a gorilla permit. It even saves you from the hassle of a log line in wait of the permit at the UWA offices.
Just a reminder, gorilla trekking in Uganda is only done in its gorilla prime homes of Bwindi impenetrable forest national park and Mgahinga national park, Volcanoes national park in Rwanda and Virunga national park in DR Congo.