*A Forest Island…*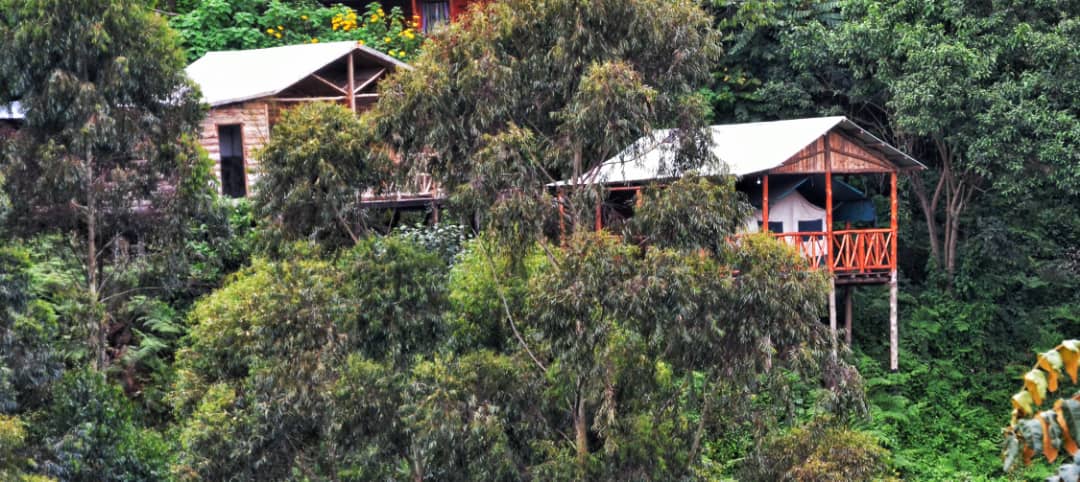 One of the Greatest love songs of all time, is Judy Boucher's "Dreaming of a Little Island." Well, if you have been dreaming of a perfect holiday get-away, let me tell you about a little Island in the middle of Africa's most impenetrable forest, and your waiting cottage on the forest edge.
Late in the the 1970s, when Nelson was just but a boy, the forest all around this island teemed with unruly mountain gorillas, buffalos and forest elephants. And because of relaxed conservation policies at the time, cunning community rich men cut down the choicest trees in the forest, and employed even little boys to carry the timber from the valleys to the accessible roadsides. For lack of alternatives, and of schools, Nelson enrolled as a timber carrier, but the wild challenges involved made him give up after damping his second piece of Timber in a raw. He run away to town, where fortunately, he acquired an education to a whole different new future.
Thirty years later, Nelson Turyasingura came back home. He was now a University lecturer, a Christian family man and an accountant with a fine reputation. That's when he built the first cottage on this forest edge. He has since expanded it to several cottages, called it Ruhija Community Rest Camp a social business enterprise whose proceeds support local community development initiative. His dream is that no child should ever be condemned to a life of carrying illegal timber for a living.
This is the place where, out of Nelson's generosity, I pitched my tent the first day I came to this little island over a month ago. I have spent here one of the most renewing periods of my life. Ruhija will always mean, for me, an island of serenity in the midst of a raging global storm. Of course I came to learn about the birds, but ended up with a whole lot more than money can buy.
Judy may just as well have been dreaming of this Island kabisa